Partner Links
As the outreach arm for Bemidji State University and Northwest technical College, the Center for Research and Innovation Custom College can help your organization connect with the regional, national and international knowledge that will build solutions.

Northwest Technical College Faculty and Staff
The Center for Research and Innovation Custom College works directly with Northwest Technical College faculty to extend and customize the technical training demanded by business and industry. Visit our Corporate and Customized Training page for details.

Bemidji State University Faculty and Staff
The Center for Research and Innovation Custom College has direct access to more than 200 on-campus faculty in 60 departments. These include renown areas of Environmental, Earth and Space Studies; Business, Industrial Technology, performing arts, mass communications, Geography, criminal justice, sociology and dozens more.

Small Business Development Center (SBDC)
Located in the Bemidji State University Center for Research and Innovation Custom College, the SBDC serves businesses and prospective business owners in a twelve-county service area in Northwestern Minnesota.
The Alliance
a higher education partnership of Alexandria Technical College, Bemidji State University, Minnesota State Community and Technical College, Minnesota State Moorhead, Northland Community and Technical College, and Northwest Technical College, Bemidji. Through efficient application of joint resources and personnel, the Alliance provides customized training options that are cost-effective and results-oriented. These six colleges have development systems and processes which enable them to work together to serve customers of northern Minnesota. The vision of the Alliance is to be valued as the provider of choice for knowledge applications in performance improvement solutions.
Human capital investment
Business and Economic Development
Research and Development
Innovative Educational Service
Community and Regional Experts
The Center for Research and Innovation Custom College offers access to a broad based of regional consultants with expertise on a variety of training topics and industry knowledge. We can connect you to web designers, prototype developers, market analysts, financial experts, manufacturing practitioners, quality improvement specialists, software developers and more.
Government Entities
The Center for Research and Innovation Custom College has working relationships with a number of government entities that can respond to your organizations needs. Whether its workforce development, environmental issues, policy and procedure questions, industry standards or regulations, we will help you find the right resource.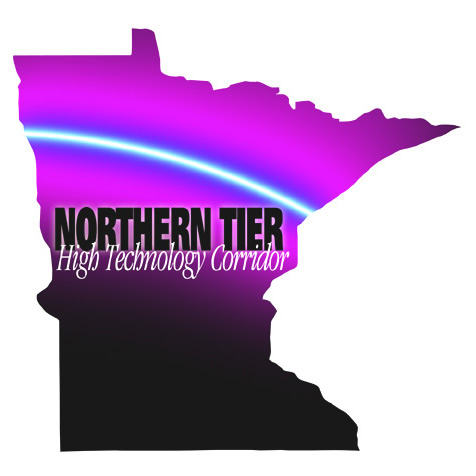 The Northern Tier High Technology Corridor (NTHT)
This internet-based knowledge management tool opens the door to the knowledge of northern Minnesota. This portal that houses a database of regional, national and international resources and a variety of collaborative tools necessary to link business and industry with the knowledge resources they need to succeed. Here entrepreneurs, businesses, students, technical assistance providers, educators and community leaders can to exchange business leads, post requests for proposals, white papers, research, as well as seek resources and industry contacts. Users can link to valuable entrepreneur resources such as Bizpathways (Minnesota Rural Partner's Virtual Entrepreneur Network) to find online tools. The interactive collaborative tools are tailored to individual users' interests wherein in they can enter discussion forums, hold virtual meetings, and exchange information. The organic nature of the Knowledge Repository elevates this platform from information gathering to knowledge management–that constantly grows as information is complied and accessed by its users.

Minnesota State Colleges and Universities (MnSCU)
The Minnesota State Colleges and Universities system is made up of 32 institutions, including 25 two-year colleges and seven state universities. The MnSCU System is the largest single provider of higher education in the state of Minnesota. The colleges and universities operate 53 campuses in 46 Minnesota communities and serve about 240,000 students in credit-based courses. Overall, the system produces about 30,000 graduates each year. In addition to credit-based courses, the system offers customized training programs that serve about 140,000 employees from 6,000 Minnesota businesses each year.