Knowledge Clusters
Today's knowledge economy demands we understand where knowledge is and capitalize on our human resources. Knowledge Clusters provide a networking opportunity that allows knowledge sharing for a particular field.
ACADEMY OF LIFELONG LEARNING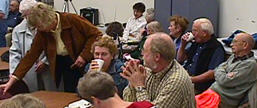 Funded through a partnership with the Minnesota Humanities Commission, The Academy of Lifelong Learning is a member of the Learning in Retirement Networks designed to promote older adult learning in the humanities. Through the humanities, LIRN members study enduring ideas, reflect on experience, analyze important issues, and contribute to the educational well-being of their communities.
More information
Calendar of Topics
Current Newsletter [pdf]
NATURAL RESOURCES CONTINUING EDUCATION CONSORTIUM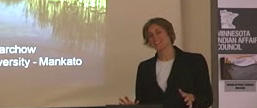 The Bemidji Area NRC is a group of natural resources professionals who have been offering free monthly sessions for more than 3 years. The monthly sessions are held on the third Monday of the month from 3pm-4:30pm at the Center for Research and Innovation.
More information
Natural Resources Continuing Education Consortium Presentation Series Schedule
College of Natural Resources, University of Minnesota calender of events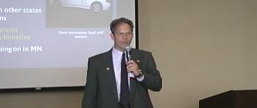 The Northern Minnesota Safety Council is a newly formed group of professionals in charge of safety in their organization. This group offers training and networking opportunities on a monthly basis at the Center for Research and Innovation. These sessions are held the third Wednesday of each month from 11:15 am-1:00 pm at a cost of $25 to cover lunch and materials.
Monthly Training Schedule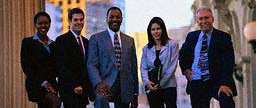 REGIONAL EMPLOYER SUPPORT NETWORK
Explores the roles and responsibilities of human resource professionals in small business, and builds a network of peers. RESN offers free advice or simply a shoulder to lean on from people who understand the challenges that face those who deal with human resources issues.
More Information
Networking Sessions
For information in developing a Knowledge Cluster contact Kerry Ross